Aquarium Swim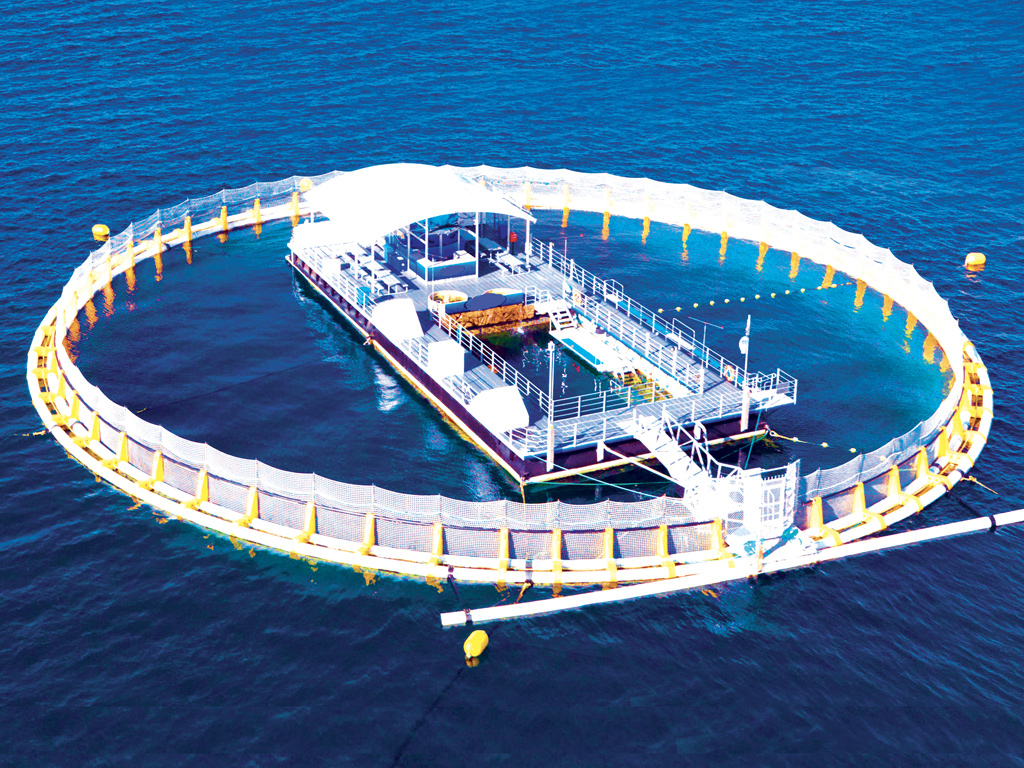 Duration: 2 Hours
Location: Victor Harbor, South Australia
Product code: P22AN3
We are a world class marine ecotourism company based in a marine park in the waters of
Encounter Bay in South Australia. Located on Granite Island, just off Victor Harbor, on
the beautiful Fleurieu Peninsula. Granite Island is connected to the mainland by a historic
jetty.
Victor Harbor is just under an hour and a half's scenic drive south of Adelaide and
is the perfect day's trip from the city. Equally, a restful stopover on the Melbourne to Adelaide
self-drive journey.
Granite Island is a fifteen-minute walk from Victor Harbor's esplanade, or take a walk
back in time and catch the century old horse drawn tram.
Join our of team of marine scientists and ocean lovers as we begin our
journey out to our famous in sea aquarium via our luxury catamaran.
Guests are transferred on to our floating platform and fitted with warm
wetsuits, gloves, booties and masks.


Enjoy the 2 hr experience of swimming, feeding & interacting with our
magnificent Southern Bluefin Tuna, the Ferraris of the Ocean.
Enter our inner aquarium and experience a variety of marine species indigenous to the marine park that we are located including our gorgeous Port Jackson Sharks who love a cuddle and are referred to as the puppy dogs of the sea!
South Australia enjoys some of the cleanest and most pristine oceans in the world, hosting a greater diversity of marine life than the Great Barrier Reef. South Australia's ocean waters are home to seven and a half thousand different species of plants and animals – and over 80 per cent
of them are found nowhere else in the world.

"Little people" and "Bigger people" can enjoy getting up close and personal with creatures in our touch tanks. For those who prefer to stay dry, venture into our underwater observatory and view life beneath the waves. Cold drinks, including South Australian beer, wine and ciders are available on the In-Sea Aquarium, as well as light refreshments.

Head to The Island Cafe, adjacent to the Oceanic Victor office, to enjoy a full seasonal, fresh breakfast or lunch menu, with kids menu available as well, before or after your tour!
Oceanic's journey is two hours of excitement, learning and ultimately, fun!
Oceanic Victor is the ultimate inclusive experience for the entire family, young and
old. The adventure seeker, the adrenaline junkie, and those passionate to learn about our
amazing oceans and the creatures that inhabit it from our resident marine scientists and ocean
lovers at Oceanic Victor.
Be thrilled by the excitement of swimming with one of the fastest fish in the seas or
be enchanted by the shimmery passing of schools of fish.
Oceanic Victor provides a safe but exhilarating marine environment for those who would never have a chance to experience this fascinating and diverse world, and to hopefully inspire our next generation to appreciate and respect her ecosystems.